Welcome to The Lord's Cupboard of Jefferson County
Jefferson County's sole emergency food pantry
Please note our MAILING ADDRESS: PO Box 343 Fairfield IA 52556
Please do not send mail to our physical address; there is no mail delivery there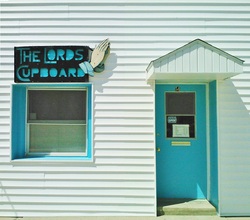 The Lord's Cupboard of Jefferson County (Iowa) is
located
in Fairfield, and serves as the county's sole emergency food pantry. Every month, we serve hundreds of low-income families by providing food, paper goods, and other essentials. During the summer months, our L.O.A.F. Program helps feed hungry school-children who depend on free lunches during the school year. Every December, we provide
Christmas Boxes
for the needy in Jefferson County.
Do you
Need Help
?
Would you
Like to Help
?
The Lord's Cupboard receives only about 2% of our budget from a federal grant. Kind churches, companies, service groups, and individuals from Southeast Iowa and beyond generously donate non-perishable foods, but the Cupboard still must purchase most of the food we give out to our clients. To feed the hungry in our community, we depend heavily on tax-deductible
donations
, and an enthusiastic group of local
volunteers
. In fact, the only paid employee is our Coordinator,
Laura Cohen
.
---